Cloud Computing
The supply of computer services is called cloud computing. Cloud environment gives a web gateway via which users may control compute, network, and application resources.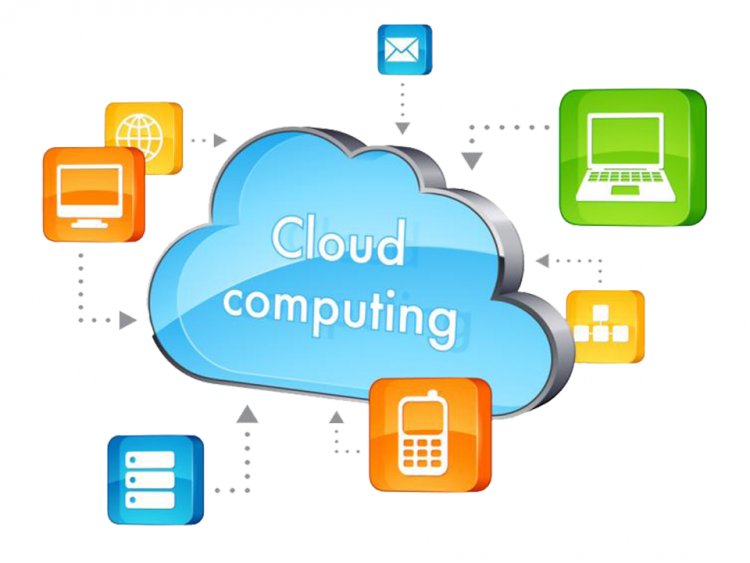 Introduction:
This is the technical period. People often keep all of their information on their computers, laptops, and mobile phones. The information we save on our computers and mobile phones is kept in their internal memory. Assume you left your phone or laptop at home on the day of the workplace meeting, and you rely on your phone for all meeting-related information. What are your plans? Cloud computing is the solution to such issues since it allows you to access your data at the office over the internet. This will save time, energy, and money, among other things.
What is the meaning of cloud computing?
Cloud computing is the procedure of storing and retrieving data over the internet rather than a computer hard disc. The distribution of services linked to servers, databases, storage, software, networking, analytics, and intelligence through the Internet is what cloud computing is all about.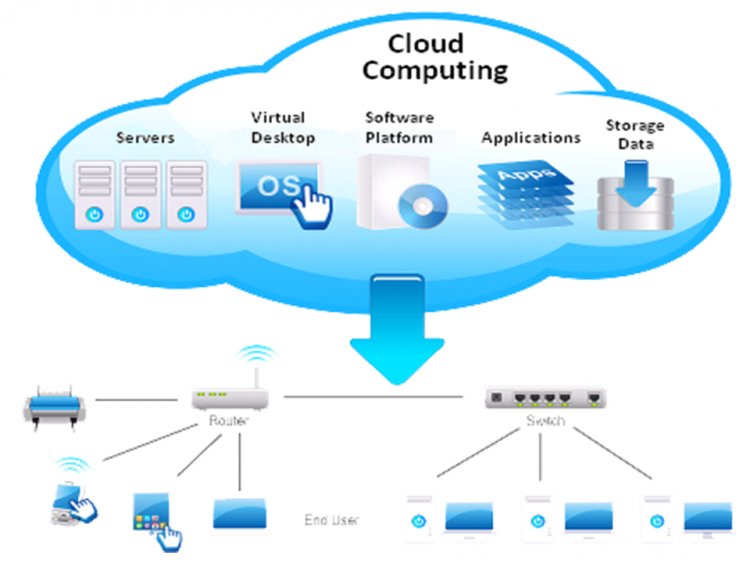 What is the backstage history of Cloud Computing?
In 1996 a Compaq internal document use the phrase "cloud computing" for the first time. The word "cloud" was initially associated with the notion of distributed computing, which became popular at Apple-spawned General Magic in the early 1990s, with previous allusions in academic work prior to that.
What was the father of Cloud Computing?
Joseph Carl Robert Licklider created cloud computing for the first time. In 1960 Cloud Joseph Carl Robnett Licklider thought, about cloud computing. Who used ARPANET to link persons and data from every place at any time. In 1983, CompuServe began providing a small amount of disc space to its consumer users, which they could use to store any files they wanted to upload.
What is the purpose of Cloud Computing?
The purpose of cloud computing is to enable consumers to benefit from all of these technologies without requiring extensive knowledge or skill in any of them. The cloud seeks to reduce expenses and allow customers to focus on their main business rather than being hampered by IT hurdles.
How many different kinds of cloud computing are there?
The various types of cloud computing are listed below.
Public Cloud Computing
Private Cloud Computing
Hybrid Cloud Computing
Community Cloud Computing
How many different services does cloud computing offer?
Cloud computing offers three different sorts of services.
Infrastructure as a Service (IaaS)
Platform as a Service (PaaS)
Software as a Service (SaaS)
How does Cloud Computing working possible?
To understand how cloud computing works we need to divide it into two sections:
There is a hosting company and a host application for each cloud application. The hosting application's front end allows the user to save and access data using an internet browser or any cloud computing programmer.
Data upkeep is the responsibility of the hosting firm, which is in charge of keeping a vast quantity of data. The hosting business is also in charge of the security, storage, and processing power required to keep the material up to date. Cloud computing is a central site for information exchange through satellite. The data is kept on a distant server. The data is available over the internet from any location. [1]
What advantages Cloud Computing offers?
Savings on expenses
Competitive advantage
High Rate
Data backup and restoration
Data backup and restoration
Reliability
Mobility
Storage capacity is limitless.
Collaboration
Rapid Deployment
Rapid and efficient virtualization
We provide you with low-cost software.
It provides cutting-edge internet security.
Independence from location and device.
Always accessible and scales automatically to meet increased demand
It enables pay-per-use.
Control and interfaces through the internet
API access is now accessible.
What are the drawbacks of Cloud Computing?
Performance can vary.
Technical Issues
Threat to Cloud Computing Security in the Cloud
Downtime
Internet Connectivity
Lower Bandwidth
Lack of support
Conclusion:
Despite all of its benefits and drawbacks, cloud computing remains the fastest-growing segment of network-based computing. It benefits consumers of all sizes, simple users, developers, companies, and organizations of all sorts. As a consequence, this technology will be everywhere for a long time.
How Does Cloud Computing Work? ; Available from: https://www.hcltech.com/technology-qa/how-does-cloud-computing-work.