Network Infrastructure Security
Network Infrastructure Security means protecting your network from unauthorized access.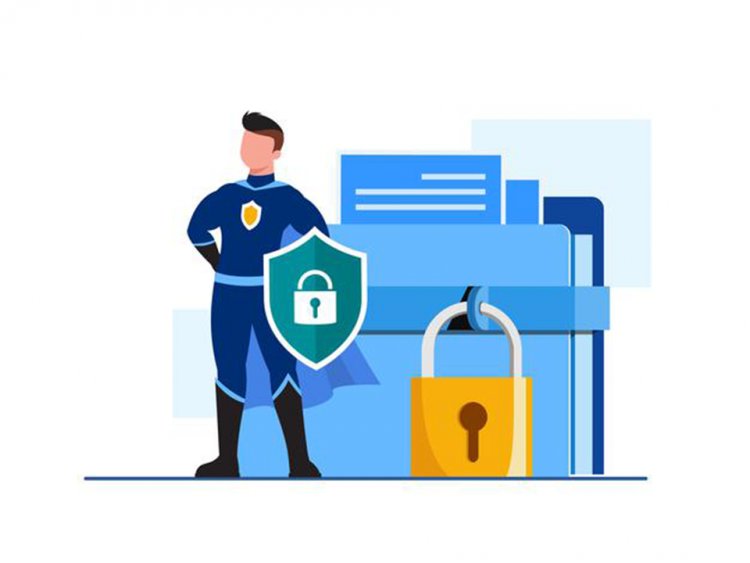 Network Infrastructure Security
Introduction:
Everyone is using the internet at home or at their working place. You are uploading your personal information or information related to your company which is sensitive for your company on the internet. You are also sharing your confident information between the company's departments to another department. There are various components that make up your network infrastructure. Routers and switches, LAN cards, as well as cables, and other devices, make up network hardware. These designs also incorporate network software such as operating systems, management systems, firewalls, and security applications. The third major component of network design is services.
All of these essential mechanisms hardware, software, and service may have flaws that might be demoralized by malicious or inadvertent activities. Security for network infrastructure is intended to provide sophisticated and diversified capitals for defending against interior and external attacks. Organizations can be harmed by denial-of-service attacks, unwanted access, spam, or malware.
Although external assaults are the most common source of these risks, network security solutions should also include internal vulnerabilities. Deletion, alteration, data leakage, unintentional downloads of harmful information, and unlawful acts are just a few examples.
What is network infrastructure security?
The tools and software that organizations use to secure the underlying networking infrastructure against unwanted access, destruction, or change of collected data are called network infrastructure security.
An intruder can get access to a network by any device or system that is connected to it. The purpose of network infrastructure security is to prevent unauthorized access to network resources as well as their modification, destruction, control, or theft by an attacker.
Which devices are covered by network infrastructure security??
All network communication equipment, such as routers, are protected by this discipline of cyber security.
Cables and switches
Servers that are exclusively yours.
LAN cards are a type of network card.
Load-balancers.
Systems for naming domains (DNS).
Endpoints are the points at which something happens
Network software, such as network operations and management systems, is likewise protected by network infrastructure security.
Apps that help with network security.
On networking devices, operating systems are used.
Services for networking
How does critical infrastructure security work?
To keep the infrastructure safe, network infrastructure security relies on a comprehensive blend of best practices and continuous operations. It's possible that the security measures you use will be determined by:
Your company is bound by a set of legal duties.
Regulations that apply to your particular industry.
Networking and security requirements.
You may do a network security review to have an improved understanding of a network's vulnerabilities and requirements. You may use vulnerability assessments or set up a penetration test to get a more complete insight.
Once a business knows its network requirements, it may implement some of the finest performs outlined below. Businesses may also rely on worldwide principles like data encryption, robust passwords, top-notch ability security, and data holdups. [1]
What Are the Different Security Types of Network Infrastructure?
Network infrastructure security may be approached in a diversity of ways. As a result, it is preferable to employ different ways to strengthen a network's protection.
Unauthorized access to the network by untrusted individuals and devices is prevented via access control.
Application security refers to the safeguards put in place to protect against potential hardware and software flaws.
The software architecture manages and prevents suspicious traffic from invading and navigating the network.
VPNs (Virtual Private Networks):
VPNs encrypt network connections between endpoints, allowing for safe communication across the internet.
Behavioral analytics are security solutions that identify suspect network activity automatically.
Isn't always as reliable as hard-wired security. The rising number of devices that may connect to wireless networks, such as gadgets and apps, raises the risk of infiltration even more. [1]
Conclusion:
As the internet becomes more widespread, network infrastructure security becomes more important. The security concerns and internet protocol should be evaluated while evaluating vital security technologies. With limited hardware devices tossed in for respectable measure, the bulk of security technology is software-based. In addition, data security includes a clause made inside an underlying computer infrastructure, policies adopted by the system administrator to protect the system and network-accessible resources from unauthorized users, and the efficiency (or lack thereof) of these metrics when taken together.
What is Network Infrastructure Security? ; Available from: https://phoenixnap.com/blog/network-infrastructure-security#:~:text=Network%20infrastructure%20security%20is%20a%20set%20of%20measures%20and%20processes,access%20controls%20and%20authentication%20protocols.