Nowadays, advertising is an important part of any business. The main goal of advertising is to promote a company, brand or product to increase its visibility and awareness. The most effective advertising is when it reaches the right people at the right time.
Digital advertising has changed the face of advertisement. The old method of advertising, the print or TV ads, are not very effective anymore. In the digital era, the best way to advertise is through the internet. People are spending more time on the internet than ever before. The internet is the new place to advertise your business. If you want to be successful, you have to make your presence on the internet. Digital advertisement is the new way of advertisement in the era of internet. It helps business to go and make their online presence. There are many ways businesses can make their presence online. 
A 2-D animated ad is a simple, yet powerful way to get your message across. The 2-D animation adds a lot of visual interest to your advertisement, which makes it more memorable. When used properly, these types of ads can help you build a stronger brand image, increase your brand awareness, and bring in more customers. In this post, we'll walk you through how to create a 2-D animated advertisement for your business.

How 2 D Animated Ads helps to grow your Business?
2-D animated ads are one of the best ways to advertise your business online. You can use them for anything.
They are very effective at grabbing people's attention and creating a lot of interest in your business.
They can be used to promote your business, sell a product or service, give information about your business, or create awareness of your business.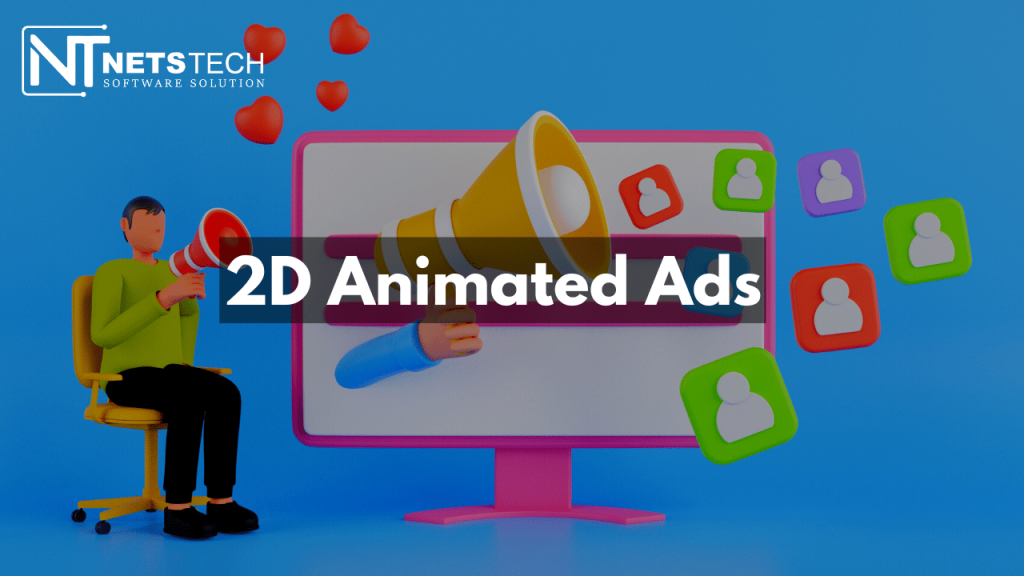 Why Choose Netstech for Advertisment
The best way to advertise your business is to get your message in front of the right people at the right time. For this, you need the right technology. And that's where Netstech comes in. We specialize in digital advertising services, and we're here to help you reach your target audience. We have a team of digital marketing specialists who can help you reach your business goals. Whether you're looking for an online ad campaign, a mobile app, or a new website, we'll find the perfect solution for you.