Inroduction to VestaCP Management
When you host your own web server, you're in full control of your server, including which software and applications run on it, and how they're configured. It's your responsibility to make sure your server is secure and your website is protected. This includes making sure your server is running the latest version of software, and that you've installed the most up-to-date security patches and updates. There are many ways to manage your server, and many different tools you can use to do so.  Managing a server is essential to maintaining its performance and integrity.
 You don't want to just turn on the server, turn off the lights, and expect your website to continue working. If anything goes wrong, your site might crash or become inaccessible to visitors. You also don't want to leave it running unattended, because it could become a major security risk. This means you need to make sure your server is always ready to go and able to respond to your requests, but it's also important to keep track of the operating system and any software changes that were made in the process. It's crucial to keep track of these changes, because an outdated server can cause your site to behave in unexpected ways. There are many tools you can use to monitor and manage your server, depending on your needs and preferences. One of the best Server management tools is VestaCP.
What Actually VestaCP is?
Vesta control panel is a web hosting control panel that provides you with a complete web hosting solution, including a variety of features that will help you to manage your web hosting account easily. 
It allows you to perform all of the necessary tasks in one place. Vesta control panel is an excellent solution for those who want to manage their hosting account without having to log into different sites and windows.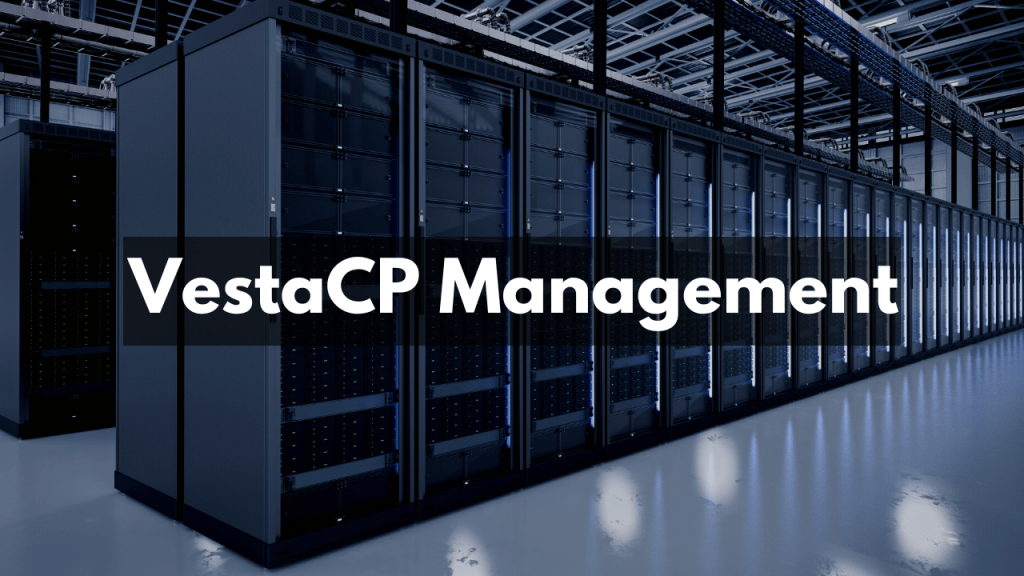 Advantages of VestaCP control Pannel
VestaCP is a free and easy-to-use software solution for creating and managing your website. With it, you can create a professional-looking website without any coding knowledge. Ubuntu is a powerful, open-source content management system (CMS) that provides you with a wide range of features and functionality.
Vesta Cp is a free distribution open-source software that can be used by anyone, anywhere, at any time. It's an application that will help you distribute your content across multiple social media platforms.
Control Panel is an open-source control panel that is easy to download for installation. It's designed to be used with WordPress as a control panel for your websites. This tool is very easy to use and has a friendly user interface.
Vesta CP is a web hosting Control Panel, which is a web hosting administration software. It's easy to install and use and ready to use after the installation.  it has a clean and intuitive interface, and it is packed with features.
VestaCP management Services:
Nets Tech is a leading IT company that provides VestaCP management services. We are a team of highly experienced engineers who have been providing IT services to small and medium sized businesses since 1999. We are a fast growing IT company with a strong focus on customer satisfaction and quality.  Our clients range from small and medium sized businesses to large organizations. We provide services such as software development, application design, network and server administration, and web hosting. Our goal is to provide a high quality, professional and reliable service at a competitive price.
Why Netstech For VestaCP Management Services
NetsTech is a trusted name in the IT industry. We provide professional and affordable support services to our customers. Our team of certified technicians are ready to assist you with any issue that you may have with your VestaCP system. We are available 24/7 for you to help you resolve any problem that you might have. Contact us today to get started with your free consultation.