Introduction to Search Engine Marketing
Search Engine Marketing (SEM) is the procedure of gaining traffic to your website through waged advertising. There are many ways to advertise on the internet, but the most popular form of advertising is called Search Engine Marketing. It's a method of receiving traffic to your website by using the search engines like Bing, Yahoo, Google, and others.
NetsTech is a rapidly expanding product and search engine marketing company in Gujarat that is expanding business-related setup. Our goal is to provide customer satisfaction and service that sets us apart from the competition.
What Is Search Engine Marketing?
Search Engine Marketing (SEM) in Advertising & Marketing, is a technique that helps businesses to get traffic and leads from search engines. It helps companies to increase their visibility and rank in the SERP's.
Advantages of Search Engine Marketing?
SEM is a type of paid search advertising that uses keywords or phrases to generate targeted traffic to a website. 
In other words, SEM allows companies to advertise their products or services to people who are searching for it online. 
In addition to this, SEM also allows companies to target the right audience, which can be very beneficial.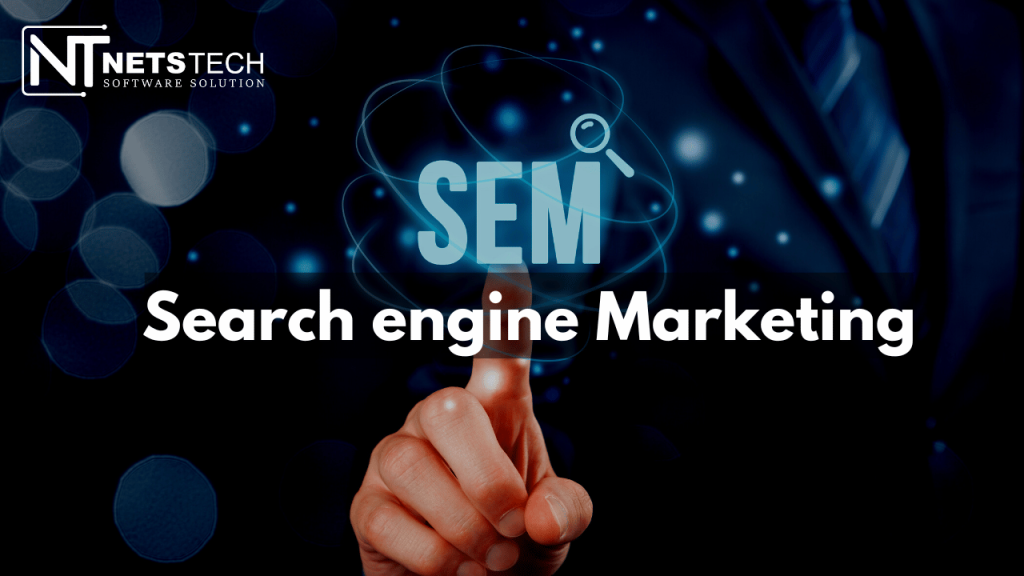 Advantages of Search Engine Markerting