Blogging is a popular and influential medium that has become a staple of the online world. Blogs provide a platform for individuals to share their thoughts, ideas, experiences, and creativity with the world. Blogging has become a powerful tool for connecting with others, building an online reputation, and growing a following. For bloggers, having a user-friendly and attractive website is of utmost importance. A well-designed website can help bloggers reach more potential readers, showcase their content, and establish their online presence. However, creating a high-quality and effective blogging website requires a significant amount of technical know-how and design expertise.
This is where the services of a reliable and experienced tech agency become invaluable. Netstech is a tech agency with a proven track record of creating successful blogging websites can help bloggers achieve their goals by providing them with a custom-made and user-friendly website that is tailored to their specific needs and preferences.
Netstech is a highly regarded technology firm that has earned its reputation by providing custom blogging websites to bloggers. With several years of experience in this field, the company has built a solid foundation for creating customized websites that cater to the unique needs of bloggers. Whether you are starting a brand-new blog or are looking to upgrade your existing one, Netstech has the necessary tools, skills, and expertise to help you achieve your goals.
The company's passion for technology and its focus on creating websites that meet the needs of bloggers have made Netstech one of the leading tech agencies in the industry. The team at Netstech consists of experts who are dedicated to ensuring that every client's website meets their specific requirements. From custom designs to advanced features, the company offers a comprehensive range of services to help bloggers build their dream website.
What Makes Netstech Different from Other Tech Agencies?
Netstech stands out from other tech agencies for a number of reasons. First, the company is dedicated to helping bloggers and only works with bloggers, which means that they understand the unique needs and challenges that come with creating a successful blogging website. Second, Netstech uses the latest technologies and design techniques to create beautiful and functional websites.
The company stays up-to-date with the latest trends and is always looking for ways to improve their services. Third, Netstech offers a wide range of services to help bloggers get the most out of their websites. From custom design to SEO optimization, Netstech has everything you need to create a successful blogs.
Why Should You Choose Netstech for Your Blogging Website?
What Kind of Blogging Websites Does Netstech Create?
Netstech is a leading technology agency that specializes in creating custom blogging websites. Whether you're a personal blogger looking to share your thoughts and experiences, or a business looking to establish a professional online presence, Netstech has the expertise to help. The company offers a wide range of blogging solutions, designed to meet the needs of bloggers of all types. From simple, personal blogs to complex business blogs, Netstech has the experience and knowledge to help you achieve your goals. One of the key benefits of working with Netstech is the company's focus on customization.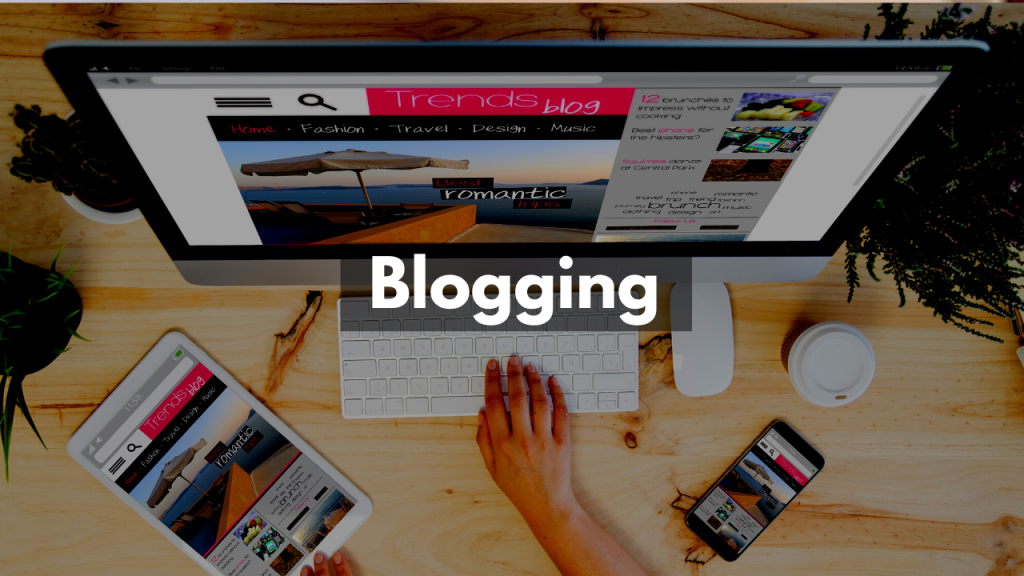 They understand that no two bloggers are alike, and that each blogger has unique needs and goals. That's why they work closely with each client to understand their specific needs and tailor their solutions accordingly. Another advantage of working with Netstech is their commitment to using the latest technology and trends in web development.
 The company stays up-to-date on the latest advancements in the industry, and incorporates these technologies into their solutions in order to deliver the best possible results for their clients. Whether you're looking to establish a strong online presence, grow your blog's audience, or simply want to create a platform to share your thoughts and ideas, Netstech has the skills and expertise to help. So, if you're looking for a reliable and trustworthy partner to help you create a successful blog, look no further than Netstech.