An ecommerce website is a web page where the customer can purchase products or services online. The term "e" stands for electronic and "commerce" refers to the sale of products and services. The website is a store that sells products or services to customers online. It provides a means for customers to make purchases online.
Because netstech has years of experience and understands your company's needs, we can offer you an e-commerce or shopping website that will boost your brand recognition, improve customer service, and increase sales. Because a poorly designed website may hinder your ability to generate sales, we take care to deliver you one. 
What is an Ecommerce or Shopping website?
Ecommerce websites are a type of web application that sell products online. This is a form of commerce that has become extremely popular in recent years. Ecommerce websites are often referred to as "Shopping Websites" because they are designed to allow users to shop online. Ecommerce websites have become increasingly popular because of the ease of use and accessibility that they offer.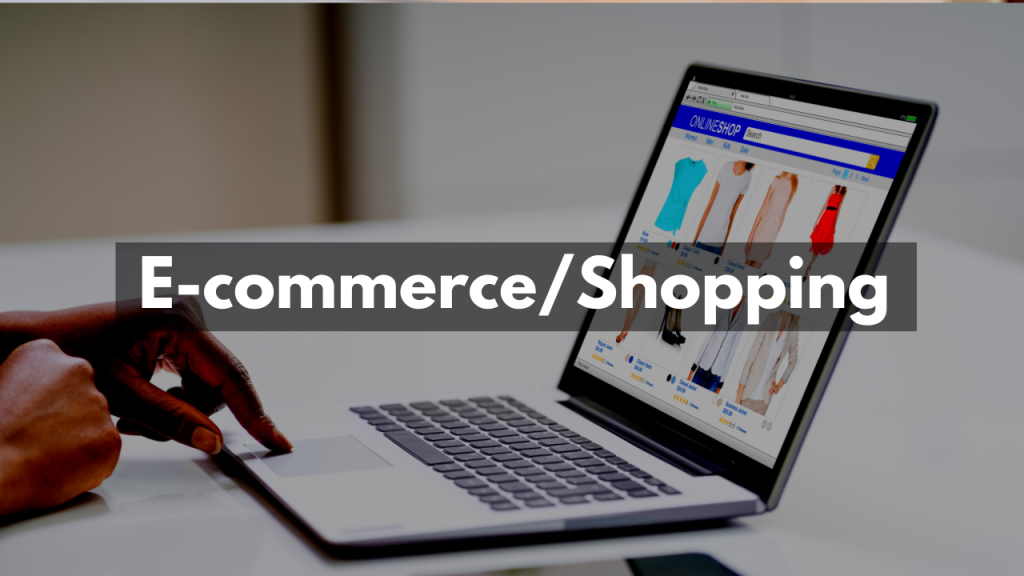 Why we should use Ecommerce or Shopping Websites?
There is no doubt that shopping online has become an integral part of our daily lives. It's convenient, fast, and cheaper than ever before. If you're looking for a quick and easy way to sell your products online, then you might want to consider an ecommerce or shopping website. With a shopping website, you can list and sell your products without having to worry about the technical side of things. There are many reasons why people use shopping websites to sell their products. One of the main reasons is that it's much easier than traditional selling methods, such as having a physical storefront or using a service like Amazon FBA.
What are the advantages of Ecommerce/Shopping websites?
As a software company, we are always looking for ways to make our product better, faster and easier to use. We want to make it easier for people to find the right solution for them. That's why we've developed a suite of tools that we call the "eCommerce Software Solutions". These are web-based solutions that help companies and individuals manage their online business. They allow you to manage your website, store, inventory, orders, customers, and more.