Introduction to IT infrastructure
IT infrastructure refers to the information technology (IT) services and systems that enable an organization to run its business. It includes everything from the computers and networks that make up the company's IT infrastructure to the data centers that store the company's information. A computer is the first thing that most people think of when they hear the term "infrastructure." But most businesses depend on a number of other services and equipment to keep their businesses functioning, such as telephone networks, Internet services, electronic mail, and voice over Internet Protocol (VoIP).
This is because a company needs to have a solid infrastructure in place in order to conduct business. An IT infrastructure involves everything from computers and networks to telephone, email, and VoIP services. Without an infrastructure, businesses would not be able to function.
They would have no way of communicating with their clients, no way of storing or accessing their information, and no way of getting their employees together to make decisions about their business. All of these services are necessary in order to conduct business.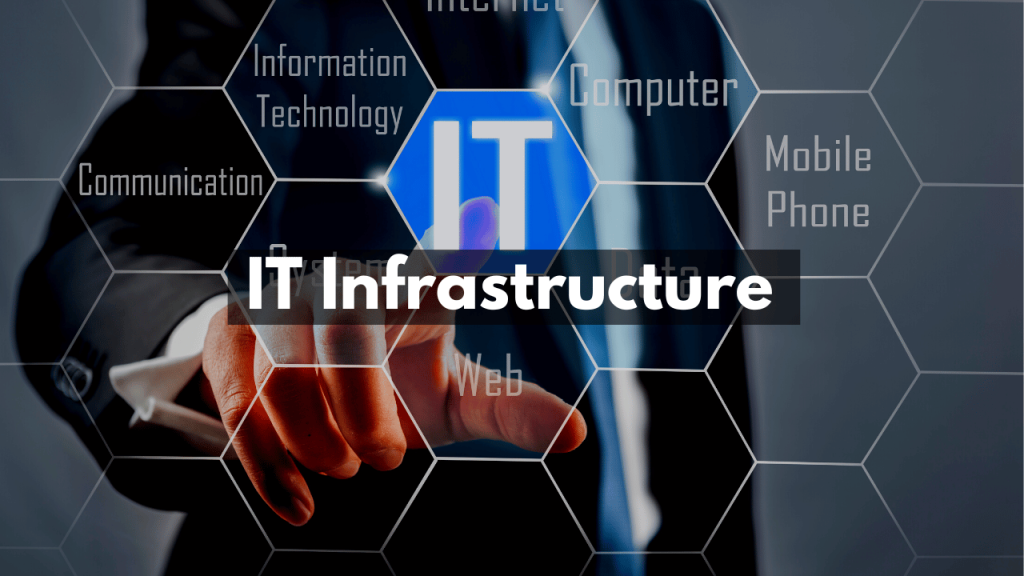 The IT infrastructure has evolved over the years to include new services and capabilities. Today's companies need a wide variety of different IT services in order to conduct their businesses. One of the most significant changes that have occurred over the past few years is the increasing dependence of businesses on the Internet for communication and information exchange. Many companies have turned to the Internet for their communications. They use the Internet for email, to connect with their clients and customers, to market themselves, and to make important business decisions.
Advantages of IT infrastructure
As an entrepreneur, you're probably aware that there's a lot to be said for having a strong IT infrastructure. If your business relies heavily on IT, then you know how important it is to have a reliable and stable network. You also know that your IT infrastructure plays a major role in your company's overall success. You can maximize your revenue with strong IT infrastructure. If you're running a startup, then it's likely that you'll be trying to find ways to scale up and make your business more successful.
If you're looking to scale your business, you need to have an IT infrastructure that supports your operations. The right IT infrastructure can help you achieve better business outcomes, increase productivity, and drive innovation in your business.
If your business is growing, your IT infrastructure must be upgraded and upgraded regularly to keep up with the demand. You need to be able to support all of your business operations and to ensure that you can continue to grow and expand your business. To do this, you need to have a stable, reliable and efficient IT infrastructure. The good IT infrastructure will help you avoid downtime and problems with your business.
Why Choose us For IT infrastructure
Netstech is an IT Infrastructure service provider with a team of certified engineers and technicians ready to support and manage your network infrastructure. We provide managed services, managed network services, managed data centre services and managed cloud solutions. We're committed to offering quality services that will exceed your expectations, while also providing you with a competitive advantage. We have a strong reputation for delivering high quality, cost-effective solutions to our clients. Our clients benefit from our specialist skills and experience, our commitment to continuous improvement, and our ability to deliver a single point of contact for all their IT requirements