CPanel is a web-based application and can be installed on the servers by using the terminal or the web browser. This software provides the basic functionality of managing a server through a user interface. CPanel comes with a set of modules that are required for the management of a server.
CPanel is a powerful, simple to use and highly configurable tool which you can use to manage and control your servers and web servers. It is a Linux based panel used to control and manage the web servers, applications, databases etc. The C Panel is a powerful panel which has many features and functions. You can also use it to configure the applications and databases.
In order to make your site function smoothly, you will need to use cPanel. This panel has a number of features which help you in managing your sites. These include FTP, database management, email configuration, control panel and many others. you can enable auto-responders, block IP addresses, change user accounts password, add email accounts, control the DNS settings, etc. You can make changes to the files and folders, create email accounts, change the default port of an application and so on.
What is CPanel Management
Netstech is a leading web hosting company that provides web hosting solutions and C panel management service to its users.
It is a company that has been around for years and is one of the most popular hosting companies in the world.
It offers web hosting services to its clients all over the world. If you are looking for a reliable web hosting provider that offers cPanel and other important features, then you have come to the right place.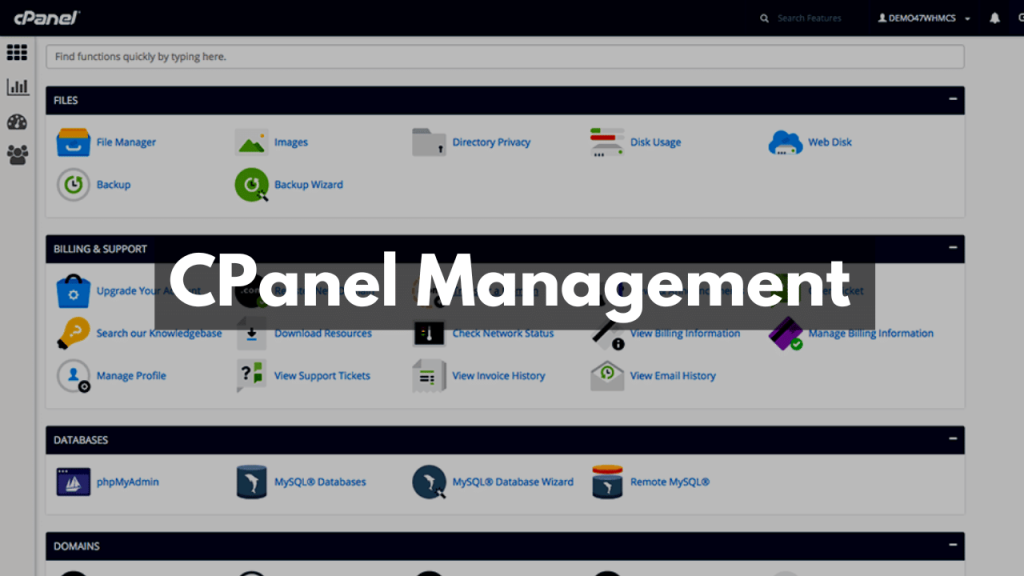 Safe and Certified C panel Management service Provide
Netstech is safe and Certfied IT service and Cpanel service provider. Netstech has been providing services to small and medium sized businesses for over 10 years. Netstech is a privately owned company with a reputation built on quality and reliability.
Netstech provides a variety of services including networking, security, data backup and storage, web hosting, email, and more. Netstech has a dedicated team of support engineers who are available 24*7 to assist you
C Panel Maintain and Monitor Services
Netstech is a leading provider of managed web hosting, dedicated servers and cloud hosting services to all over the world. Netstech provides complete Cpanel maintain and monitor services. We are the only company that provides 24/7 support and service to our customers. Our goal is to provide the best value to our clients.
 We have been in the web hosting industry since 2017 and have seen the market evolve. We have built the most cost-effective, powerful and reliable web solutions for the past 5 years.
We at NetsTech are a group of experienced and dedicated individuals with a passion for Web solutions, networking, and CPanel management. Our team is dedicated to providing a superior service to our clients and we have a proven track record of success. We have been in business since 2017and have served over 100 clients so far. We offer a wide range of services from web design, search engine optimization, social media marketing, website maintenance, and more. Our goal is to provide the best possible solution for any of your web-related needs.