What is the E-Tag-based Parking System?​
The e-tag-based parking system is used to recognize the vehicle before entering the school college university shopping plaza and other residential and commercial Places. When the system recognized the car barrier automatically going up and vehicles will not be allowed to park in the parking lot. The E-tag-based parking system uses sensors to recognize a vehicle. They help to identify the cars entering the office, homes, schools, colleges, universities, societies, shopping plazas, and other Residential and Commercial Places. The E-tag system is very reliable and efficient. The system can save time and resources. They also have the ability to control the entrance and exit of vehicles. There is no need for security guards to stop the entry of people who do not have valid permits. People with parking passes will only be able to park their vehicles. Therefore, the E-tag-based parking system is quite useful. The cost of the E-tag-based parking system is affordable, which is why it has become popular.
Advantages of E-Tag-based Parking System​
The world of car parking is changing rapidly. Traditional parking lots are becoming less popular as people choose to park on the street or in public garages. Parking meters are being replaced with time-based and distance-based systems. The e-tag-based parking system provides safety, stability, and automation from a manual system that has a low range. It's easy to install and use, and is suitable for all types of parking spaces. The e-Tag-Based Parking System is a fully automated parking management solution for both private and public parking facilities. This is a complete turnkey solution that allows for a user-friendly interface and easy integration into any existing or new parking facility. It is designed for all types of parking garages including underground, surface, and multi-level garages. This system is suitable for all types of vehicles, including motorcycles, trucks, and buses.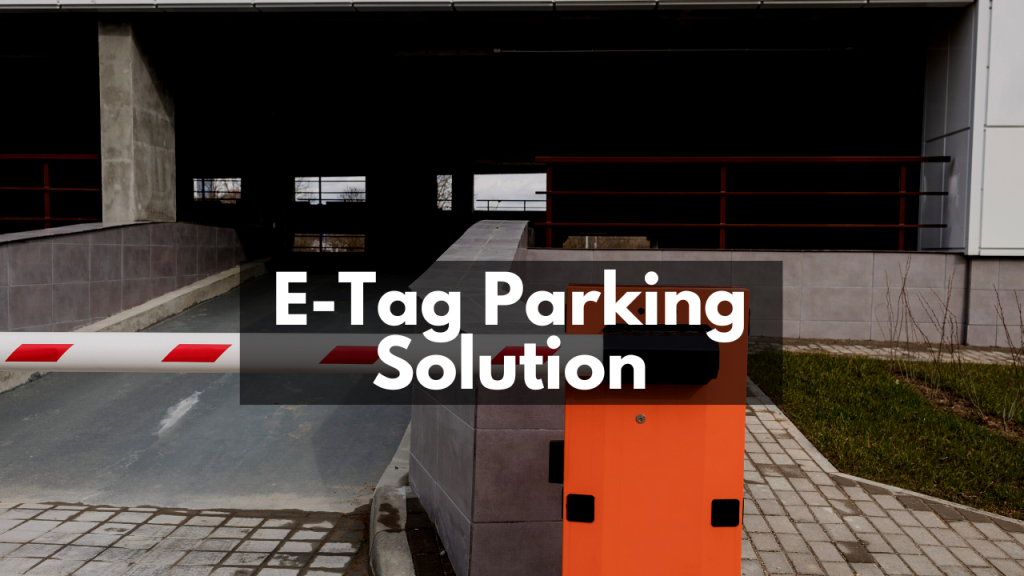 Netstech is a leading tech agency that provides e-tag-based parking system services. We are specialized in providing technical support to our clients in order to enhance their business. We have a team of expert engineers and technicians who are committed to providing you with the best services in the market.We are a leading e-tag-based parking system company. Our services include parking management systems, real-time parking payment systems, e-tag-based parking systems, payment gateway, etc. We have a team of experts who are capable of providing the best solution to your problems. We provide 24*7 customer support and help you in managing your parking space and for making your business more secure.
We have highly skilled technicians and engineers who have more than 10 years of experience in providing parking solutions. We have a team of dedicated developers who have developed state-of-the-art technologies, which helps us to provide solutions that are customized to meet the unique requirements of our clients. Netstech provides solutions for e-Tag-based systems like parking systems, office, home, corporate sector, custom e-Tag, and customer demand, each and everything customer desires.
It has a long-range sensor-based recognition system that detects the object from a long distance and allows it to enter an authorization zone. Authorization is more highly security implemented, which can restrict unknown, unauthorized activity. Through this, the community will remain more secure and undoubtedly. The e-Tag-based system provides low-range manual techniques' safety, stability, and automation. The system will identify more quickly and rapidly recognize objects over long distances. The back-end management software allows you to check the vehicle information briefly, access time, reports, payment records, and alerts for security.
Want to Get more compatibility
It is easier to convert your home into a smart home using IoT. Home automation is becoming more popular as smart things. Everyone can control home things with just one click using an intelligent device. Multiple devices are connected and automate something that can be accessible from long distances around the world.